It's summer break over here, ladies and gentlemen. That means my power bill will double, I'll be shopping every two days, and I'll be yelling A LOT. (Kidding, not kidding.) My twin tweens are home for at least two months, so we planned plenty of activities for pre-teenagers. You know what they say- an idle mind is the devil's workshop. Plus, we don't want two months wasted on Netflix and TIKTOK. The The AAP recommends less than 4 hours of screen time per day for many good reasons, such as those outlined here.
But these are not the only reason. Tween years(9-12) is a very formative stage where the child is developing a distinct personality, finding out their hobbies and growing cognitively very fast, not to mention physically.
In other words, it's a great age to introduce them to as many activities as possible so they can learn what they like. After all, they are just about to start specializing in school too. Plus, soon they will be teenagers and won't want anything to do with you and your ideas.
So take this small opportunity to spend more time with the tweens and also expose them to self-directed activities every pre-teenager will benefit from.
So without further ado… let's get into it.
28 Activities for Pre-Teenagers
House Work
Tweens are just a few years from joining high school and then becoming adults. How have you prepared them for the life ahead? Will they be self-sufficient enough, or will they be calling you every five minutes to ask how laundry is done?
Well, that is where you should start if you haven't already. We started introducing the older kids to house chores around age 6 so they could make their beds, collect toys and wipe surfaces. Now that they are older, here are the activities we have lined up.
1. Cooking
Our daughter has always helped with cooking, but it's a new animal to the prince of the house. For that, we are starting small with making breakfast and easy recipes under my supervision.
They are learning to follow a written recipe, handle hot stuff and kitchen appliances, and estimate the amount of food to cook for the people available. Best yet, they have learned how to load and unload the dishwasher.
2. Baking and Grilling
I have to say these two have caused some gender separation in the household. While I teach my girls how to make and decorate pastries, hubby has them grilling away outside. It's been great eating their creation, and frankly, spending some time alone in the house.
3. Laundry
Laundry has been the bane of my existence for the last uncountable years. I am here to report that everybody is now doing their own laundry from scratch to finish. We taught them about sorting, loading the machine, using detergents, drying and folding the clothes after. They still haven't started ironing, but we are getting there. While we still help the younger one, I'm glad it's not as tasking as it was before when I had to handle everything alone.
4. Cleaning
For now, cleaning has been sweeping the yard, taking out the trash, wiping surfaces and cleaning their own toilets. I still don't trust anyone with my vacuum cleaner. Heck, I even clean their toilets when they are not looking. Tying their closet and other duties are, however handled entirely by the kids.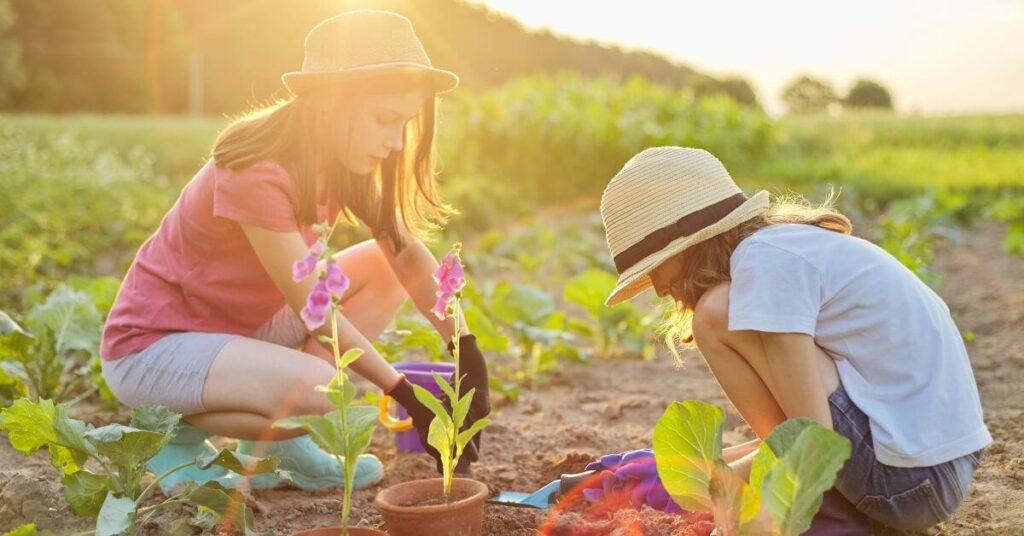 Simple Home Projects
Projects are fantastic for tweens because they learn about the process, patience, not giving up and the joy of seeing the end results of your hard work. Some fantastic home project ideas include;
5. Gardening
Planting a garden is the ultimate test of patience and process. Give the child a small piece of space and tell them to plan a garden. It can be a flower garden or a kitchen garden with all sorts of veggies. The internet will help with ideas and sources. Be sure to let them know you are there to help when they ask.
6. Woodworking Project
Boys, and some girls, will love this, especially if they have seen someone in the family do it. I believe every person should have basic hammering skills and at least know how to use the tools in the toolbox.
Home Depot stocks scrap boards for less than a dollar that tweens can use to make all sorts of wooden things, from robots to cars and chairs.
7. Paint
What can I say- free labor has become my favorite thing. Have a space that needs a fresh coat of paint? Have that 12-year-old get into, it with your help, of course. I would not trust them to paint my house yet, but the lawn, garden stones/furniture and the garage are all fair game. And they can paint their rooms if they want a change.
8. Snap Circuits
Snap Circuits are an electric building set that helps you create fantastic projects. The pieces in the set snap onto the base and help create electrical circuits without any exposed wires or alligator clips.
It comes with easy-to-follow instructions and project examples for kids from age 8, and they are easy and fun.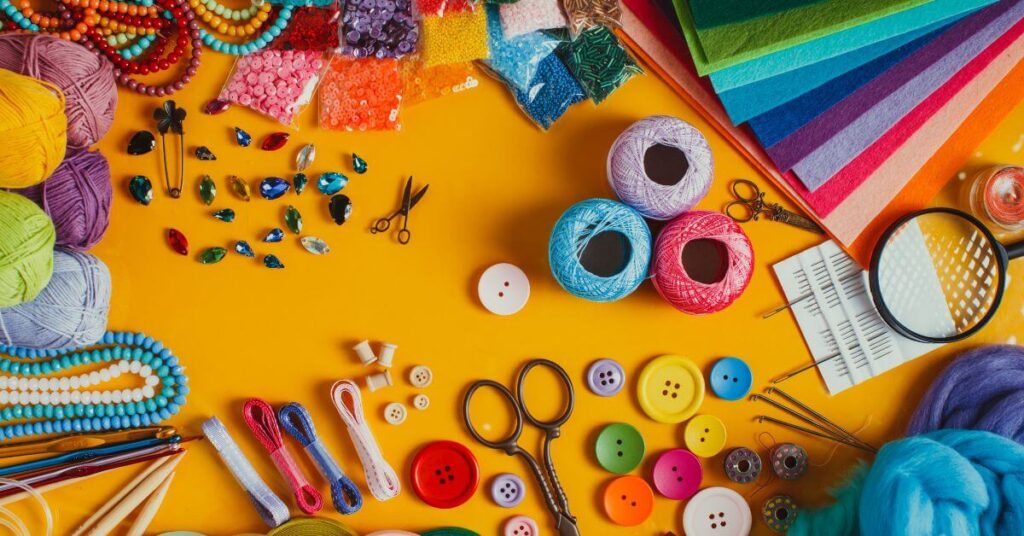 Art and Craft
Art projects unlock and encourage your kid's creativity and critical thinking skills. Here are some great ideas.
9. Jewelry Making
Girls will have a blast making penny blossoms (yes, that Penny from the Big Bang Theory), necklaces, rings and bracelets. You can buy them supplies from any local hobby store or Walmart.
10. Painting and Drawing
I come from a family of great artists who draw some cool images. Even those who are not naturally talented in drawing will enjoy painting on canvas or walls. Your job is to buy them supplies and encourage them to do it.
11. Write and Draw
Did you know most writers start writing when they are pre-teens? A special pen, journal or blank book is all they need to start writing their first book. And if yours loves comic books like mine, they can write comic book scripts and plots or draw the characters. Encourage digital drawing as well if that's what they prefer. This Create Your Own Comic Book is a great start.
12. Build Models
Legos come to mind when I think about building models because I have seen my girls (and their father) spend weeks and countless hours on a Lego structure. You really are never too young or too old for them, as David Beckham said.
But if Legos are too advanced, they can build their own marble run or model plane with these kits.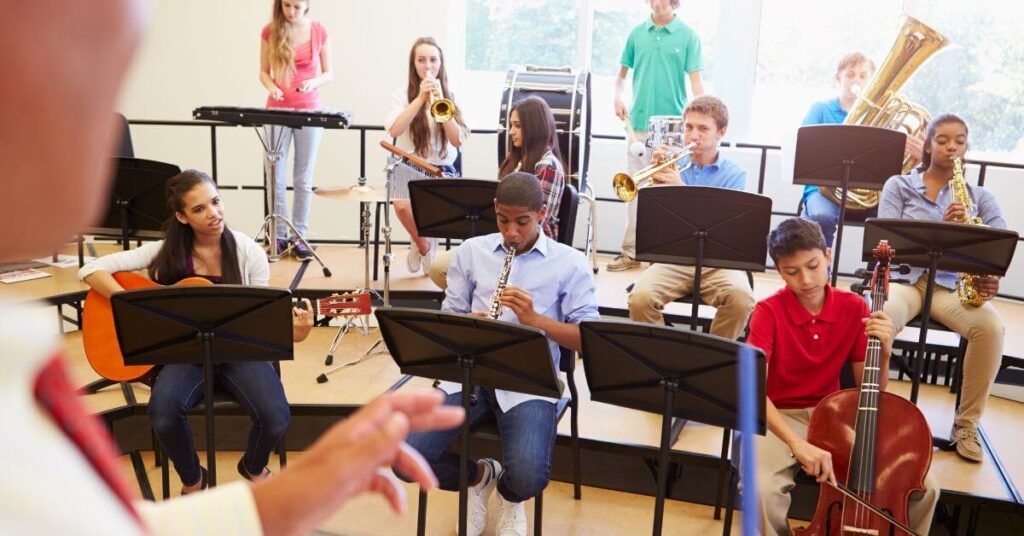 Learn a New Skill
Two months is a perfect time to learn a skill or at least part of it. Luckily, you can take a free class of anything you want from the comfort of your home as long as you have the Internet. Or, if you prefer, sign them up for any of these physical classes locally.
13. Musical Instrument
Playing at least one musical instrument is something any adult is proud of. The process of learning is also very beneficial cognitively for younger kids. It's also calming and teaches kids resilience and hard work. Obviously, it's also fun, which is the main attraction for kids and tweens alike.
Let the child choose which instrument they want to learn and find the resources for it. If you have younger kids, check out some of our music activities for kid's recommendation.
14. Programming
I love that they are now learning to code in school. However, it is not even close to how much programming one should know today, even if they don't plan on becoming developers. Start with simple lessons on Code.org and advance with time at Codecademy or CoderDojo.
15. Graphic Design
This is another great life skill every Gen Z kid should learn. Start with a free program like Canva to make graphics and progress from there.
Other skills a pre-teen can learn easily include foreign languages, typing, making videos and movies, or hands-on skills like knitting, embroidery and sewing.
16. Start a Business
Our kids have been earning their allowance for a while now. They wash the cars once a week during the holidays, mow the lawn and put mulch on the flowers, and my daughter makes my nails for a fee(she's not very good, but that's fine.)
Besides that, you can look around your neighborhood and find other income-making activities. As I've said repeatedly, two months is a long time, so use it properly and help your teen earn some cash.
Pre-teen-appropriate jobs include babysitting, dog walking/pet sitting, yard work, and cleaning swimming pools. I also know a kid who learned to make extravagant balloon animals to sell at kids' parties, and he makes a small fortune. My eldest daughter loves knitting, so she's been making scarves for everyone in the house in preparation for winter. Make suggestions depending on your child's strengths and talents. If they come up with nothing, make Google your freind. There are tons of ideas to explore.
Mindless Fun Activities
When I was a kid, we used to fly kites for fun. It was a mindless activity that you enjoy without using a lot of physical or mental effort. Now as an adult, reading and cooking is the go-to mindless activity. Pre-teens crave outdoor and indoor activities that help their minds relax without boring them to death. They can either do these activities with you or ditch you for a fun friend.
17. Fly a Drone
Yes, drones are now affordable to everyone and they come in all skill levels. Buy one for your kids and be sure to teach them safety and moral tips for flying drones. For example, they cannot fly the thing to a neighbor's home or use it to spy on others.
18. Drive a Remote Control Car
We still do this as a family since we bought Transformers RC cars. Racing them and fighting have been favorite activities so far, but you can also just drive the cars mindlessly while sitting outside.
19. Take Photos
Have an old point-and-shoot camera at home? Hand it over to the kids and let them explore the world of photography. I hear it can get addicting, but I prefer that over many other addictions out there. The child can also print their favorite photos and make a collage or a time capsule.
20. Read Books
Like me, my first-born daughter loves to read stories. Reading opens up the mind and it's also quite calming. We started her on the famous Diary of a Wimpy Kid and she went through the entire series in less than a month. Think about what your kid likes and find a book that resonates with that.
Volunteer
It is my hope that you have been teaching kids about responsibility, accountability and caring for others since they were young. The tween years are your last chance at instilling these critical virtues before kids hit teenage years and adulthood, effectively leaving your nest.
Volunteering to help others is a great way to teach responsibility. But where can pre-teens volunteer?
22. Help the Elderly
We have a lot of elderly people living among us alone. Encourage your kids to help these people with various chores like yard work, cleaning the car and running errands. I set this example for my kids by just visiting our neighbor, tea and scones on hand, and sitting down to chat with her.
23. Soup Kitchen
Volunteering to serve at soup kitchens helps children appreciate what they have. You can also visit foster homes where many kids stay together and help around.
24. Community Clean Up
They will probably hate this, but nobody said responsibility was fun. Our church has organized community cleanup regularly and tweens and teenagers are encouraged to participate as they are the youth.
25. Donations
Sorting out their clothes, shoes and toys to donate to homeless kids is also a great cause. Let them search online for places to donate so they feel responsible.
26. Sports
Pre-teens have a lot of energy that needs to be expelled the right way. I find sports to be the best avenue for this otherwise, they will get involved in undesirable outdoor activities. We have searched locally for sports places our kids can spend time in over the holidays, and we were pleasantly surprised.
There's an archery place just a few blocks away and that has been much fun every Monday evening. Our country club also has a huge basketball and tennis courts where members and their kids are allowed to go play. For our daughter, swimming thrice a week has become compulsory and we also run together in the morning or do Yoga.
If they like riding bikes, buy some cool mountain bikes for the whole family.
I want to say however that your pre-teens will not participate in sports voluntarily. At least mine do not. You have to push them and make it part of their structured activities for the holidays. They won't resist much because it's a chance for them to get out and possibly hang out with their friends.
27. Games
No, I'm not talking about video games though there is nothing wrong with a short game every day. What I'm referring to here is board games to help sharpen their cognitive skills and expel some of that mental energy.
Different kids prefer different games so we have invested in a lot of board games for everyone around here. We have card games, which they play together often and several Sudoku and Crossword books. We recently bought an Anagram, which is a game where you rearrange words or phrases to form other words. For example, FIRED can become FRIED. It helps with concentration and problem-solving skills and it's fun when you do it alone or as a group.
And of course we have a myriad of Jigsaw puzzle books, Scrabble, Chess and a huge Crossword puzzle. Mostly we have some friendly competition in the evenings when people are relaxed and not watching a movie but the kids also play during the day to kill boredom.
I asked my daughter to give me examples of games she plays with her friends and other family members when they come over because I have no idea. These are the options she gave me- Wonder Woman: Challenge of the Amazons, Dungeons and Dragons, Double Ditto and Ticket to Ride. All these are available on Amazon by the way.
28. Relax
Here's the thing-I believe wholeheartedly in cultivating boredom and just having a relaxing downtime. I think we can all agree today's generation is over stimulated with gadgets, fun activities and social media noise.
Quiet downtime encourages creativity and problem solving. Ever had a eureka moment in bed where a solution to a problem you've been having came from nowhere? That's because the mind finally had some time to work interesting things out without the noise and distractions.
So next time you see a bored teen, encourage them to sit in that boredom for a little while. Geniuses came up with hit music, work of art and novels during those moments of boredom. And before you ask, relaxing time should not have screens or TV in it. Maybe a little background music to help calm down the mind.
That said, I also encourage not so much screen time. My kids have learned a lot of what they know from TV and YouTube. Besides cartoons and movies, they love watching the Da Vinci Channel because it brings lots of science experiments and answers many questions about earth and nature. We are also big fans of the Food Network around here because who doesn't like to watch and try making those recipes from the Pioneer Woman and Bobby Flay.
As for YouTube, keep tabs on what they are watching or require them to do it in the living room. YouTube is a great learning resource that kids will benefit from if used correctly.
The trick here is to have moderated screen time. If you have decided on four hours a day, ensure they obey the rules or enforce consequences. And as I always say, lead by example. You can't bury yourself in gadgets all day and expect your kids to behave differently.
Where to go from here
The above activities for pre-teenagers are all great options. They will keep your tween busy and teach them a lot in the process. But there's something more important you need to do when kids are home from school- spend quality time with them.
Again, they will be teens in a few which means distance from you and rebellious behavior. The time to bond and teach new things is now when they can still listen to you. Spend your free time playing table and video games together, cooking together, doing extracurricular activities and watching fun movies.
You should also take a road trip or several alone or with the younger siblings too. And at the risk of sounding like a broken record, you have a small window to still do fun outdoor activities together before they start rejecting you. Go outside and visit national parks and water parks, play some laser tag, go rock climbing, take a bike ride and have family game nights and race cars.
If there's a project you can handle together, do it now for some bonding. Hubby and our first born have been working on a casualty level car for months now. The chances of that car waking up is near zero but they are having a great time together. These good relationship and memories you make now is what will keep them from straying too far in teenagehood or leaving altogether when they are grown.