Beach visits are exceptional and relaxing. You enjoy the sand, clear skies, and the endless motion of the vast open water. What's more, going to the beach provides a lot of bonding opportunities, and for parents, it's fulfilling to see their kids experience different beaches for the first time. But can you go to the beach at any time? When is the best time to visit the beach?
Summer is a top-tier season for beach visits. The weather is warm, the sandy beaches are clear, and you don't have to worry about rain or cold weather. But you shouldn't disqualify other seasons because you can still visit the beach during the cooler months.
I will explain how to navigate each season, and offer insightful tips.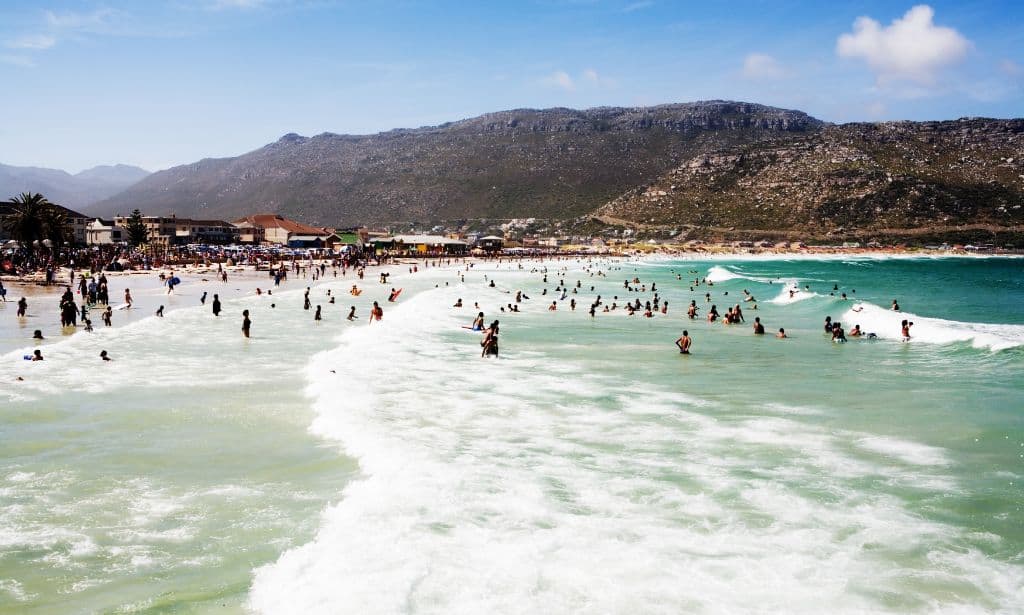 Summer Beach Vacation
Thanks to the weather conditions, summer is the peak season for beachgoers. In fact, beaches record their highest number of visitors during the summer. For example, the city of Busan in Korea recorded approximately 21 million visitors across its seven beaches. Safe to say, people, love the warm summer weather.
But that's not all, according to National Geographic, during the waves retrieve sand from sandbars and restore the beach. These changes create wider beaches with beautiful views for beachgoers. Your kids will enjoy running around in their costumes and playing tons of games with friends.
Why Visit the Beach During Summer
Warm weather and extended daylight equals more fun at the beach
Clear views of the crashing waves, shoreline, and beautiful sunsets or sunrises
The weather is perfect for kids and adults
Lots of options for kids' beach activities
Enough sunlight exposure for vitamin D
More people at the beach means more food and drink options
What Doesn't Make It Tick
Packed beaches
Sometimes, the excessive sand is annoying
Extreme sunburns if you don't use the right sunscreen
Peak seasons come with high prices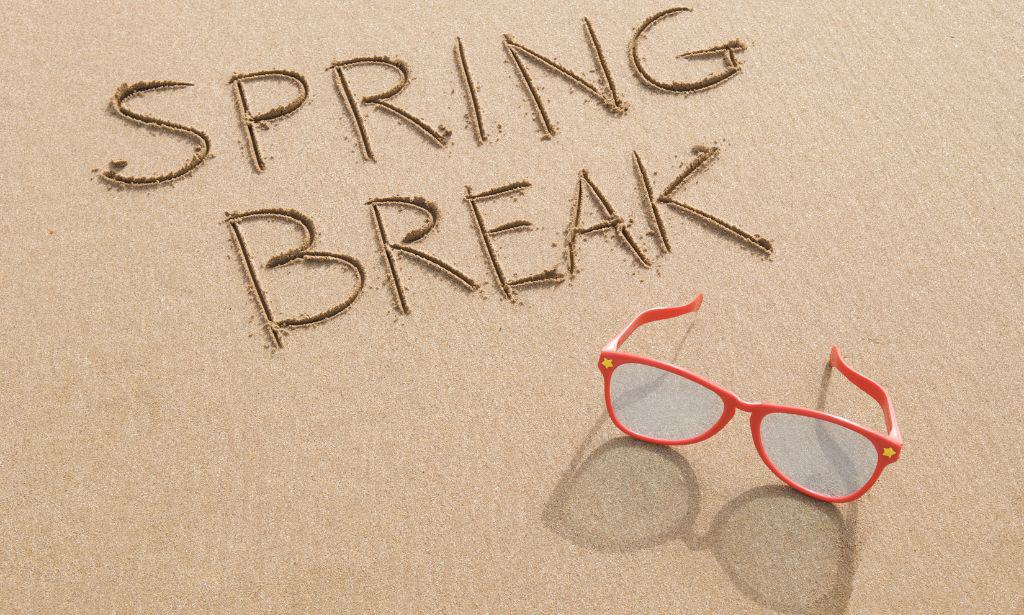 Spring Beach Vacation
Spring beach vacations are amazing because the weather is still conducive and the beach views are perfect. Although many people flock to the beach for spring break, you can still enjoy adequate family time. In fact, some people prefer spring beach vacations over summer because the beaches are relaxed.
While you plan fun beach activities for the kids, you can also find time for fun activities like kayaking, surf fishing, or surfing. Read our article about various fun educational beach activities to get you started. The only downside is the water gets cooler during spring compared to summer.
Why Visit the Beach During Spring
Reduced beach traffic, compared to summer
The water is cool (not too hot or cold)
Perfect time for water activities like kayaking, paddle boarding, and surfing
What Doesn't Make It Tick
The beautiful beach views disappear as the seasons change
Kids are likely to experience allergic reactions, due to high pollen counts
Juggling school work and beach vacations can be challenging
Fall and Winter Beach Vacation
I grouped fall and winter beach vacations because they're off-peak seasons for beach vacations. But that doesn't mean you can't a trip to the beach over winter or fall. Many people visit the beach during this season for fishing, relaxation, or adequate alone time.
What's more, the beaches the empty during these seasons, so you have more room for yourself and your family. However, bringing kids to the beach during the cold season is quite challenging because the weather isn't ideal.
So, when you organize a weekend getaway over the weekend, ensure you pack warm clothing, medication, and additional beach essentials to keep the kids safe.
Why Visit the Beach During Fall and Winter
The beaches are empty and you have more space
The beach community treats you like a local
The beach is more serene during the off-peak season. You can read, meditate, and take long slow walks.
Reservations are not mandatory in most places
Off-peak season is cheaper with a wider variety of holiday deals
What Doesn't Make It Tick
Cold weather and steep shorelines
Limited amenities in some areas
Kids can get recurrent colds
The kids can't swim in the ocean and their beach activities are limited
Tips to Observe During Your Beach Vacation
In general, you can visit the beach at any time. Most beaches operate through all seasons and with enough research you'll find many family-friendly beaches for any season. With that said, here are essential tips to observe on all your beach vacations
1. Pack Enough Sunscreen
Everyone, including the kids, will need sunscreen throughout the beach vacation. Sunscreen is vital because it protects your skin from UV rays that can lead to skin cancer. In addition, it prevents sunburn for you and your kids and protects your skin against premature aging.
Choose sunscreens with a higher SPF for yourself (and other adults on the trip) and find safe kid-friendly options for the kids. Remember, you'll need sunscreen for your summer vacations and winter getaways. Sunscreen is important, despite the season.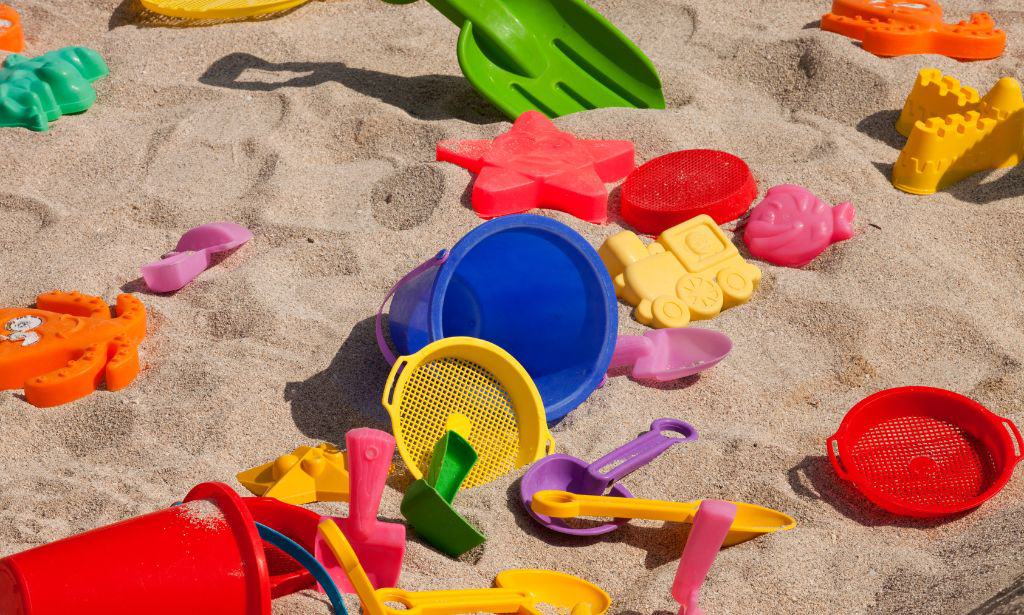 2. Bring Toys for the Kids
Kids enjoy playing at the beach, but they'll lose interest over time. Creative beach toys and tools will keep them engaged and provide opportunities for them to explore their creativity.
For example, the kids can build sand castles, sandmen, or tunnels. The goal is to make the beach extra fun for kids, regardless of the season. This article explains how you can make beach trips for kids of all ages.
3. Maintain Close Proximity with a Life Guard
You should set up your beach tent close to a lifeguard, whether you know how to swim or not. In fact, when you bring kids to the beach, you don't have an option but to stay around the lifeguard station. The beach is beautiful, but when unexpected currents and waves hit the shoreline, accidents can occur.
When you're close to the lifeguard, it's easier to call for help. Not just that, if your kid swallows something hazardous or gets an injury, a lifeguard will quickly come to your rescue.
4. Pack Enough Snacks and Drinks
Winter, summer, or fall, it doesn't matter because kids will get hungry and cranky at the beach. After all, they're running around and playing, which drains their energy. So, pack enough drinks and snacks to keep them hydrated for a full day at the beach.
Additionally, it is better to carry dry foods that don't need reheating. For example, you should pack fruits, sandwiches, biscuits, tacos, fruit salad, brownies, and wraps. That way, you won't have to run around looking for microwaves.
However, there are insulated bags that will keep your food warm for hours. If you have these, it's easier to carry a variety of meals for the family. For drinks, carry several fruit juices and plenty of water. Trust us, you'll need it.
Beaches are beautiful and you can plan memorable beach trips during any season. Once all the precautions are in place, your only concern is to have fun and enjoy the beach. This article sticks to the theme by offering helpful tips to ensure you take the kids to the beach without fussing. Please read it and let us know how your trip goes.