The prolific American children's author and cartoonist Dr Seuss wrote this in his book 'I Can Read With My Eyes Shut!': "The more that you read, the more things you will know. The more you learn, the more places you'll go." Truer words have never been written. Books, especially children's books, are portals to faraway lands where kids can meet new people and awesome creatures while expanding their imagination, knowledge, vocabulary, comprehension, and creativity.
There are ten genres of children's books. These are traditional literature, fantasy, historical fiction, science fiction, mystery, horror, biography/autobiography, informational (non-fiction), self-help and poetry.
Each genre covers a specific subject matter, although most genres fall into two main categories: fiction and non-fiction. That notwithstanding, we will look into each genre and what it offers for your children.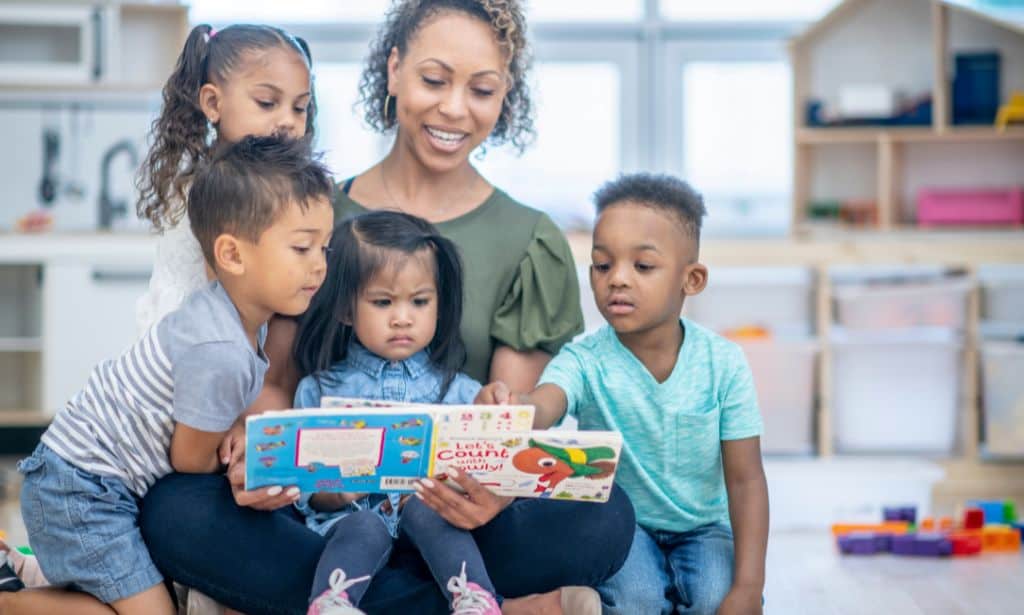 Fictional Books
As the name suggests, none of the stories written in this category are factual. Instead, fictional books are purely the product of the author's imagination, although sometimes they are based on real events. There are several genres within this category, including:
1. Traditional Literature
Traditional literature includes the fairy tales, folktales and fables that most of us grew up reading. These are classic stories that go down through generations, usually through oral literature (word of mouth), and often have a moral lesson. Fables, in particular, emphasize moral lessons through symbolism, where animals and inanimate objects display human qualities and mannerism in order to teach the lesson.
Folktales and fairy tales are quite similar, except that fairy tales feature more magic and fantasy while folk tales are more realistic. Further, while fairy tales are written works, folk tales are often stories passed down through oral tradition. Rumpelstilskin, written by the famous Brothers Grimm, and Charles Perrault's Cinderella are examples of fairy tales. Popular folktales include Hansel and Gretel and the Pied Piper of Hamelin.
One of the best examples of fables is Aesop's Fables, attributed to a slave named Aesop who lived in ancient Greece. Aesop's fables include a number of these short stories with moral lessons like 'The Boy Who Cried Wolf', 'The Fox And The Grapes', and 'The Lion And The Mouse'.
2. Fantasy
Fantasy stories are akin to modern folklore. These stories refer to magical lands and fantastic creatures that defy the laws of nature, just like traditional folklore, except that they are more recent. Some fantasy books may have a moral lesson, but they all include creatively solved crises that help children think outside the box. Examples of fantasy children's books include titles like The Wonderful Wizard of Oz by L. Frank Baum and The Chronicles of Narnia series by C. S. Lewis.
3. Historical Fiction
The historical fiction genre consists of fictional stories set in a real time period. So they will include descriptions and references that are accurate to the specific time period but with fictional characters telling the story. Examples include A Stitch In Time by Daphne Kalmar set in 1927, and Winnie's Great War by Lindsay Mattick and Josh Greenhut, which inspired Winnie-the-Pooh.
4. Science Fiction
Commonly referred to as sci-fi, this genre contains futuristic technologies at work on earth, in space, or even on other planets. Some writers are keen to stick to real scientific truths to create their stories, while others are more concerned with the story than factual science. Science fiction books are great for kids who enjoy science and can also serve as an incentive for children who find science uninteresting. Examples include A Wrinkle In Time by Madeleine L'Engle and Omega City by Diana Peterfreund.
5. Mystery
Mysteries are always fun to read for children and adults alike. Unravelling the web of intrigues and plot twists is thrilling and will keep your kids highly entertained for hours. In addition, mysteries are a great way to encourage kids to love books and build their comprehension and literacy skills. A good example is the Mystery in Rocky Mountain National Park by Aaron Johnson, which is part of the National Park Mystery Series. Another example is the classic Nancy Drew Mystery Stories by Carolyn Keene.
6. Horror
Horror stories are scary for most kids, but some books have light horror themes that are fun and sometimes silly. Younger kids can read about Halloween and funny, friendly monsters, while older kids can delve into scarier stories. Examples include The Legend Of Sleepy Hollow by Cara Stevens and the Goosebumps Classic Series by R. L. Stine.
Non-Fictional Books
Non-fictional books are purely based on facts. Due to their accuracy, they do not contain any fictional characters or events and serve as scientific or historical reference books. They include genres such as:
7. Biography and Autobiography
Autobiographies are accounts of a person's life written by that person. On the other hand, biographies are written by another person. Both tell the true story of a specific person and can serve as historical references and inspiration for readers. Reading about the highs and lows of a person your child admires can inspire them to aspire to higher goals and overcome personal challenges.
Examples include Black Women In Science: A Black History Book For Kids by Kimberly Brown Pellum, PhD, and Gifted Hands: The Ben Carson Story by Gregg Lewis and Deborah Shaw Lewis.
8. Informational
These are books that cover different subject matters factually and accurately. They can be books on Animals, Space, Art or any subject that interests your child. Informational books are great reference books for additional study and can give you insight into your child's interests and help you hone them. Examples include the award-winning Giant Squid by Candace Fleming and Eric Rohmann and the Britannica All New Kids' Encyclopedia by the Britannica Group, which covers everything from STEM to History.
9. Self-Help
If your child has a specific challenge, you could find a book to help them through it. Self-help books are useful in building your child's self-esteem and helping them deal with challenging situations like moving to a new school, a chronic health condition, or even a death in the family. Examples include Life Skills for Kids by Karen Harris and Thriving with ADHD Workbook For Kids by Kelli Miller LCSW MSW.
10. Poetry
People write poetry to express their emotions and evoke emotions from their readers. Poetry can be provocative and educational, but its structure almost always evokes the reader's thoughts and emotions regarding a specific subject. For younger children, poetry can be mostly about rhyming words and funny stories told by the poems. Examples include It's You I Like: A Mister Rogers Poetry Book by Fred Rogers and Luke Flowers, and Where the Sidewalk Ends by Shel Silverstein. It is important to note that poetry can be either fictional or non-fictional, depending on the writer's inspiration.
Within these different genres, you can find books for children of different age ranges; from toddlers to pre-teens. Exposing your children to these different genres will help you understand your child's specific interests while opening up new worlds of literature to them.
Regardless of genre, introducing books to your children while they are still young offers them many advantages. By making reading fun, your children will learn to love words, thereby building their comprehension skills, vocabulary, and creativity. And we have an article with some great tips on how to make reading fun for your children. Reading together will help you build special memories and bonds with your children that will hopefully last a lifetime, and that is always a beautiful thing.